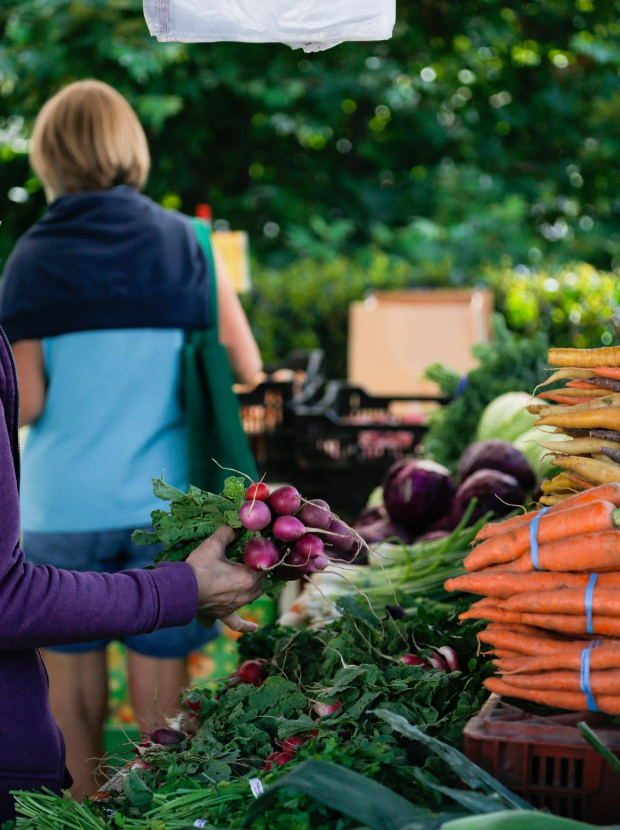 San Ramon Farmers Market Will Remain Open
Dear Market Goers:
Farmers markets like grocery stores are listed as "essential businesses" that function to serve their local communities. Unless otherwise instructed by health officials, The San Ramon Farmer's Market will continue to operate on Saturdays at City Center Bishop Ranch. We encourage everyone to stay healthy during this time and stock up on fresh, locally grown fruits and vegetables, pasture raised meats, milk, eggs and fresh baked breads.
In addition to the safety guidelines provided by Contra Costa Health Services to prevent the spread of COVID-19, the following additional precautions will be taken to provide for a safe shopping experience.
Physical distance and Observe 100-ban gathering rule:
Vendor booths will be scattered. Physical distance of 6-feet will be observed. Market will not exceed 100 persons at any given time. Each entrance and exit will be closely monitored.
No Product Samplings:
There will be no product samplings allowed.
No Seating or Music:
To prevent large crowds, there will be no seating or music provided.
Hand-washing station:
Each vendor will be equipped with hand-washing station and sanitizers.