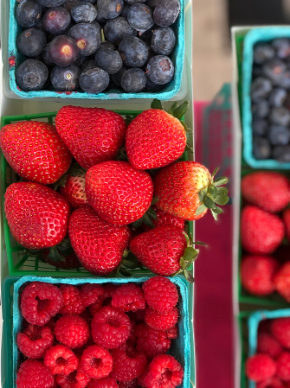 Saturday Farmers Market
Feb 29, 2020
9:00am–1:00pm
Welcome Pavel's Homestyle Yogurt to the San Ramon Farmers Market
Pavel's Yogurt has been making homestyle, mild yogurt in the Bay Area since the 1940s, and now its coming to the San Ramon Farmers Market every Saturday from 9 a.m. – 1 p.m. at City Center Bishop Ranch.
Pavel's yogurt is made without any preservatives, emulsifiers or anything artificial, and it's produced using the same small batch, artisanal process that Pavel was taught over a century ago. Try it this week at the market!
Location
City Center Bishop Ranch
View Directions