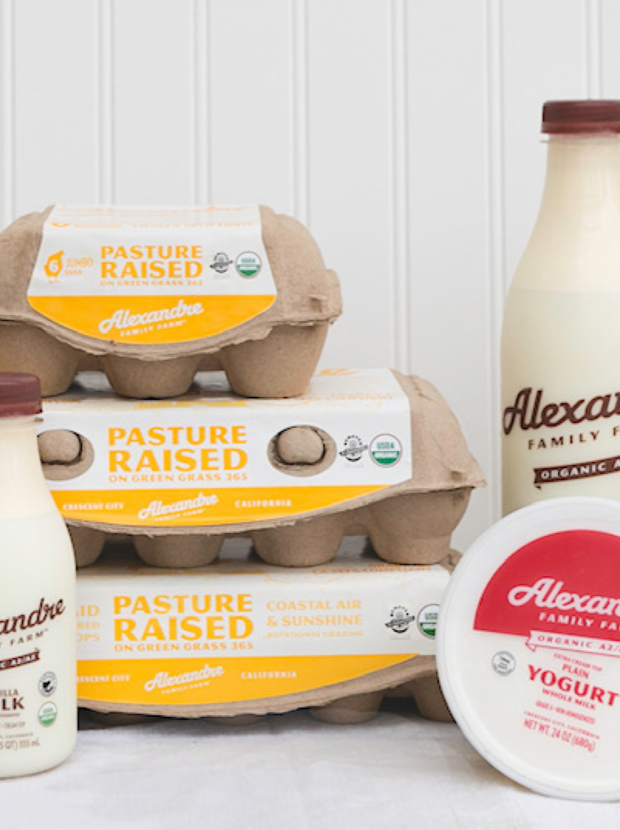 Saturday San Ramon Farmers Market
Oct 5, 2019
9:00am–1:00pm
Join us at our California Certified Farmers Market, managed by Local Roots, a local non-profit.
Love milk again with Alexandre Family Farm!
Quickly becoming a hit at the market is Alexandre Family Farm's 6% cream-top milk flavored milks, and creams from pasture-raised A2 cows. Milk is ultra-creamy and loaded with nutrition. Cows are a special breed that produce 100% A2/A2 milk protein which makes it easier to digest. Cows enjoy roaming lush, green, coastal pastures on their 5th generation family farm in Crescent City. A market favorite is the Ginger Turmeric milk and their new organic pasture-raised eggs. Hen's share the beautiful Pacific outdoors with the dairy cows and live in mobile coops!
Music: The Usual Suspects Bluegrass Trio. The Band includes three well-known musicians from Northern CA that perform traditional bluegrass music. The tight-knit trio is known for their high energy and harmonies that delivers foot-stomping, hard-driving traditional bluegrass music and soulful gospels.
Location
City Center Bishop Ranch
View Directions