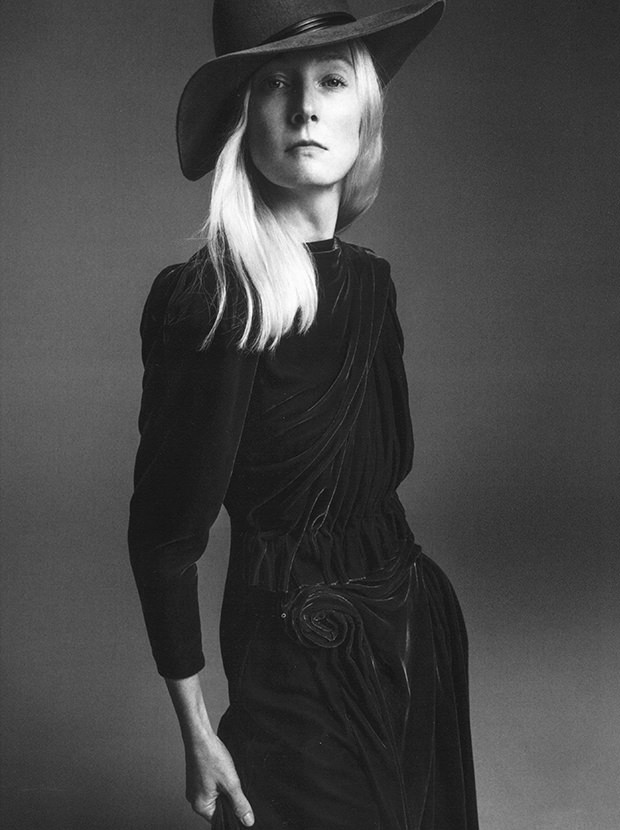 Meet Maggie Rizer
Founder of Maggie Rizer's M
From Vogue covers and international runways to a growing family and love for fashion, supermodel Maggie Rizer brings a wealth of style and perspective to her new store at City Center.
Visit Maggie Rizer's M
Obviously you're very well known for your storied—and ongoing—modeling career. What are some of your favorite memories from that world?
I was incredibly fortunate as a model to start at the very top without too much of a struggle. From the very beginning of my career I was working with the most famous photographers, agents, editors and hair and makeup artists. When I look back on my career my favorite memories are about learning everything about the fashion industry from the people who knew it better than anyone. I was learning the highest level of fashion from the most elite and I was so young, I had no idea how fortunate I was for a long time. My hope is that M will be a reflection of my years of being "educated in fashion."
After walking runways all over the world and posing for countless covers and editorials, what does this new venture into retail mean to you?
I am very excited to move into a new realm of the fashion industry. It allows me to combine many of my loves for the industry in one place. I have spent years appreciating designers (in various categories), buyers and stylists. As someone who loves to shop, I am really looking forward to creating (in my mind) the perfect shopping experience, having the background knowledge I do of fashion.
Your store will carry home goods like Jo Malone candles alongside pieces from Rick Owens, Missoni, Pucci, Anna Sui and more. How did you curate which brands belong at M?
It was really a lot of fun to create the edit of brands for M. It is a combination of brands I grew up working for (Anna Sui, Dean Harris, Pucci, Rick Owens) as well as new brands I have come to love as a shopper myself (Jennifer Meyer, Brock, Temperley) mixed in with some great brands that I think will fit the lifestyle of the women I know and love who I hope will be shopping at M (Zimmerman, Kim Mee Hye, Charlotte Olympia).
And one of the most fun parts for me is that the designers will continually change with the seasons!
What makes a store's shopping experience special? Where do you love to shop for yourself? For your family?
I love to explore the world of shopping so personally I spend a lot of time online shopping. I have very clear visions of what I am buying and search endlessly for it. I also really do not like being bothered in stores or pushed to buy or try things on. Shopping is a moment of peace for me, something I am hoping to create at M: a quiet place with the most perfect and beautiful things surrounding you.
Describe your personal style in three words.
I don't like defining style. If you can define my style in three words, I have no style!
How do you want people to feel when they step into M by Maggie Rizer?
I hope people come into M feeling inspired by the fashion and beauty surrounding them, and that they feel relaxed as if they were at home having some coffee.
You've described yourself as "a mother. A mother who happens to love fashion." Is this store for people like you?
That's my hope! This store is for many women. It's for the woman who loves fashion, the woman who wants to dress casually in great jeans to chase her children, the woman who wants to buy a great gift and the man who wants to buy his wife really amazing jewelry, bags or shoes!
Who are you inspired by?
I love watching the people who taught me about fashion and where they are today. Grace Coddington forever inspires me, her fashion sense is impeccable. I love looking at Avedon's old photos, Arthur Elgort's photographs, Steven Meisel's work, past and present of course. I love watching designers I grew up with like Michael Kors, Anna Sui, Marc Jacobs, Nicolas Guesquiere. Fashion is so inspiring because it has to constantly evolve and there is so much creativity and art behind every part of it.
What do you love about living in the San Ramon Valley? How have things changed since you've moved here with your family?
It is such a beautiful nook in the world, such a special and amazing place to live and raise children. Having our children here has allowed us to meet so many incredible families who are looking for so many of the same things in life that we are: a beautiful area to live, great schools, a wonderful community, great restaurants and stores.
What effect do you think City Center will have on the community here?
I think City Center will be like the icing on the cake to an already unbelievable place. We have the best of everything living here in the East Bay and now we have City Center. I think it will draw our wonderful community and surrounding communities together for everything from tree lighting ceremonies, dining, entertaining, shopping, walks, and little coffee breaks. I know that just for myself, I can't wait to have a place to take my children to go to be entertained and fed while I'm able to shop and relax, and doing all of that in the most incredible atmosphere imaginable.
What are you most looking forward to in the next year?
I am incredibly excited about having M open and sharing what I've been working on with all of my friends and anyone who is interested in coming to see! It has unintentionally become a very personal project for me. I really have poured myself and my personal style and beliefs in fashion into M. I have incredible faith in its success because I truly stand behind every single piece that will be in M.