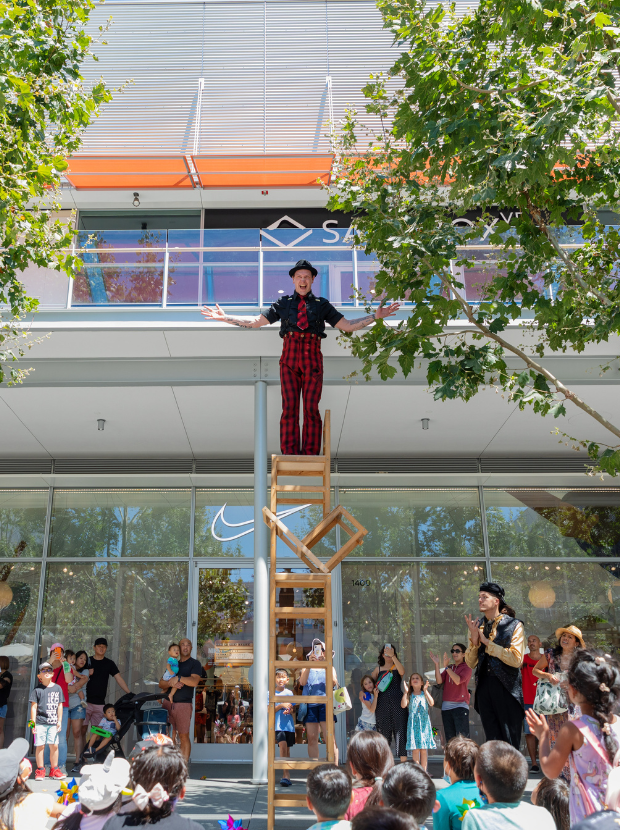 Welcome to the Neighborhood! Block Party
Aug 20, 2023
12:00pm–4:00pm
Who doesn't love a block party, especially one where the whole neighborhood is invited? Well, it will be A Beautiful Day in the Neighborhood on August 20 from 12-4pm, when City Center hosts its annual summer block party.
Location
City Center Bishop Ranch
View Directions
The family-friendly fest will feature goings-on all around the Center including:
- Family entertainment at the top and bottom of every hour in Alexander Square
- Complimentary children's customizable LEGO glasses at Optical Illusions of San Ramon
- Free t-shirt Spin Art activity provided by TheyMade next to Optical Illusions
- Free Popcorn from THE LOT's popcorn cart near Sandbox VR
- Permanent jewelry and ear piercings at Heller Jewelers by appointment
- Kristi Yamaguchi reading and book signing at 1pm
- NBC Bay Area's StormRanger Mobile Radar unit and Meteorologist Rob Mayeda from 12-2pm near Philz Coffee
- San Ramon Fire Truck located next to Philz Coffee
- San Ramon Police Department handing out Junior Officer badges
- A live flower selfie station shaped like a butterfly
- And More!