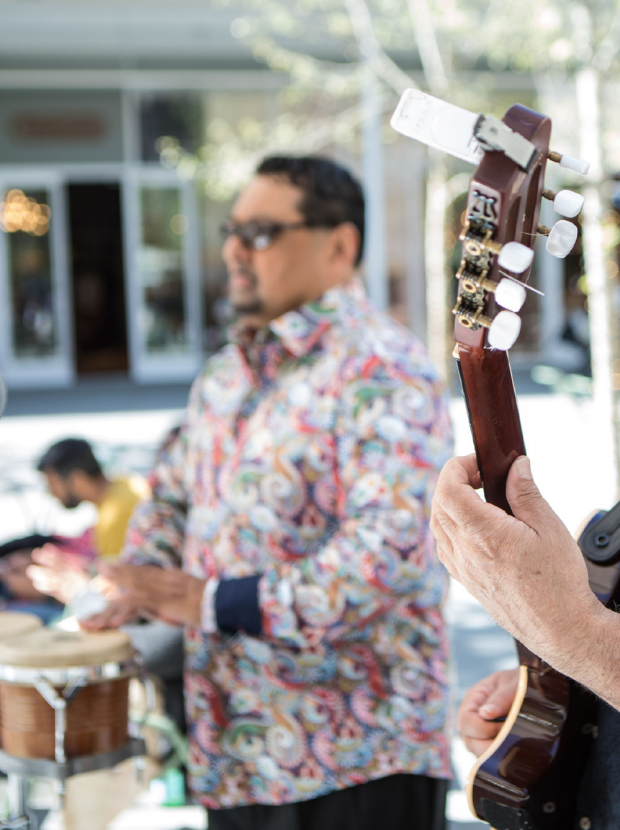 City Center Unplugged featuring Pacific Standard
Sep 23, 2022
6:00pm–8:00pm
Celebrate your summer with City Center Unplugged, a Friday evening outdoor music series featuring an array of local bands.
Save those Friday evenings for dinner at one of City Center Bishop Ranch's many restaurants. Grab an outside table, enjoy a leisurely dinner, and catch some of the tunes that will be filling Alexander Square.
Each Friday's music will have its own rhythm and beats, with everything from retro to rock, Brazilian to blues, Latin to salsa, and of course a good dollop of jazz. You just might find yourself dancing your way back to the car. And setting the tone for a fine weekend.
Location
Alexander Square, at City Center Bishop Ranch
View Directions
SEPT. 23
Pacific Standard– Whether performing with Pacific Standard or as a soloist, Greg Lamboy is a musical artist with a strong voice, powerful guitar, and a heart connected to the community.  Greg's music is currently being heard on radio stations near and far, including KFOG's Acoustic Sunrise, Costa Rica and the UK. Weaving unforgettable melodies with raw emotion, he creates accessible music that wins the hearts, minds, and ears of all who listen.
SEPT. 30
Bell Brothers– For nearly 20 years, The Bell Brothers have graced the musical landscape with a high-powered blend of Country, Rock and Americana musical style, equally rooted in raw passion, refined musicianship, hard work and gritty authenticity.  The Bell Brother's sound continually evolves over time, but what has always remained the same is their organic, live-show focused delivery with authenticity perfected in coffee shops, clubs, amphitheaters and stadiums across the United States.