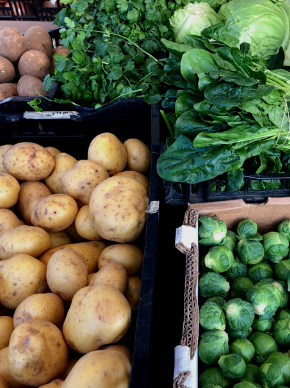 Saturday Farmers Market
Oct 14, 2023
9:00am–1:00pm
In its 16th season, the San Ramon Farmers Market located at City Center Bishop Ranch showcases a wide selection of over 70 premium local growers and artisan food producers who offer the best organic, seasonal products. Visitors can explore a diverse range of products such as fresh cut flowers, nursery plants, microgreens, pasture raised meats and eggs, gourmet mushrooms, organic dairy, dairy-free alternatives, local honey, fresh baked goods, specialty coffee, and pressed juices. Furthermore, the market boasts popular street food vendors and food trucks, as well as live music and special events such as cooking demonstrations throughout the year.
What's in Season at the Market?
Arugula, Avocados, Bok Choy, Brussel Sprouts, Broccoli, Cauliflower and more!
Learn More
Location
City Center Bishop Ranch
View Directions